The bank branch of the future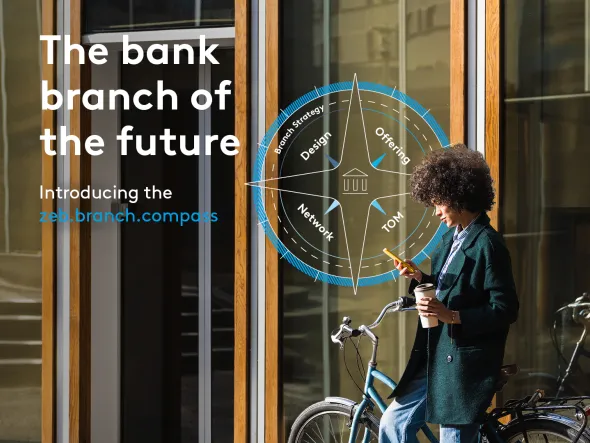 Introducing the

zeb.branch.compass

Advances in technology have shifted interaction between banks and their customers from high-street branches to digital and other remote customer channels. But the resulting shift towards omnichannel banking is rashly neglecting traditional bricks-and-mortar locations. Instead of focusing on the continuing potential of branches to drive customer engagement, banks appear increasingly indifferent towards them. Branches often cannot replicate offerings which customers access digitally, they feature outdated design that no longer reflects the bank's brand identity and convey the impression that transactional business is more important than customer wellbeing.

Branches used to have a strategically decisive role in banking and they remain assets rather than liabilities, especially when it comes to the people working in branches and representing the bank. Hence, banks have to take a holistic approach to their bricks-and-mortar networks. They have to consider strategic, functional, operational and design aspects to provoke the drastic changes their high-street locations need and enable appropriate channel collaboration for the best customer experience. Doing so will give branches a continuing role in overall strategy and the modern mix of customer channels. By physically showcasing the bank's value proposition, the branch of the future becomes a place for interaction, collaboration and community.

This whitepaper presents the tool banks need to develop the branch of the future – the zeb.branch.compass.