Insurance: Products of the future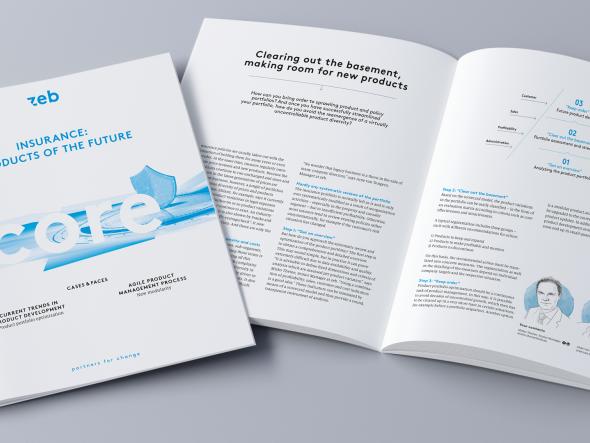 Impulses for product management
The product landscape in the insurance industry is changing. The insurance products of tomorrow – or better still: of today – need to be more customer-centric and operationally more efficient. In this issue, we take a look at current developments and provide insights into projects and approaches for dealing with the new challenges:

Cleaning out the closet and making room for new products: how to bring order to overflowing product and policy portfolios 
Products the customer understands: in order to become truly customer-centric, insurers' product ranges not only have to become simpler, they also have to change structurally 
The challenge of product portfolio migration: key issues to consider before and during the migration of existing product portfolios to a new core system
Modular products: how the development and introduction of the new modularity at an Italian insurance company succeeded – and became a blueprint for other markets
Pricing with the help of external data: insurers like to shift the burden of data input during the application process to agents and customers, even though a lot of external data is often available for pricing purposes
The key to customer-centricity: agility in product development not only calls for a change in the mindsets of the people involved, it also requires new processes and structures
This publication is only available in German.