Study on the private health insurance market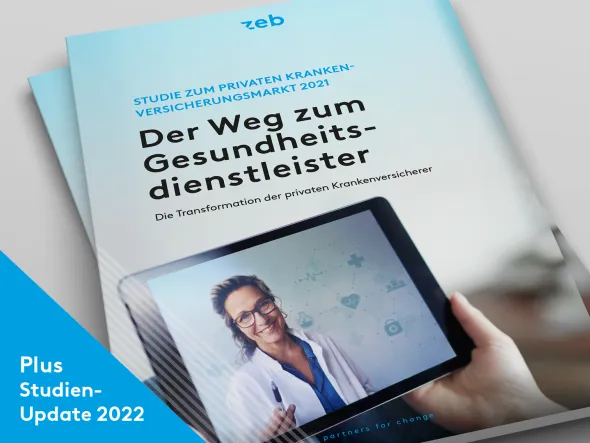 Health-promoting services are boosting digital transformation
Which additional services are currently offered?
How has the range of additional services evolved at the various private health insurers?
 Which services or which private health insurers have seen a particularly strong development?
The study and its update​​​​​​ are only available in German.
Order form
Thank you very much for your interest. Please fill out the form to gain access to both the study and its update.
Further reading
zeb is a thought leader in the field of financial services. Please find a selection of our recent publications below.