How to become a healthcare provider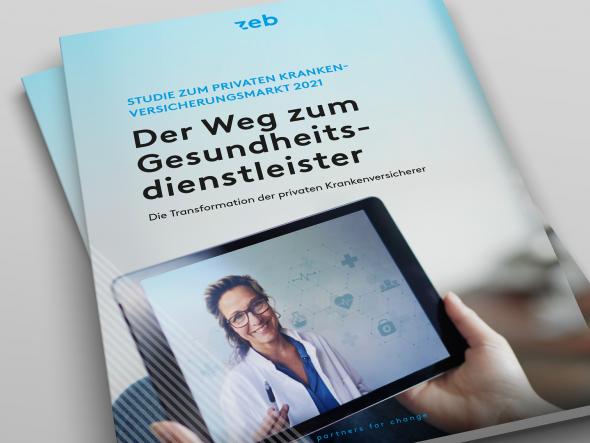 Transformation of private health insurers
Private health insurance is changing. More and more providers no longer wish to be viewed by their customers merely as companies that refund costs, but rather as full service providers on all topics relating to health. There are two major driving forces of this change: firstly the new opportunities of interacting with everybody involved in the healthcare system as a result of increasing digitalization, and secondly the need to compensate for the general cost pressure. 
Growth as a way to alleviate cost pressure is difficult to achieve. In this situation, customers and their needs become the primary focus. Patients increasingly want to take proactive and preventive steps. This offers great opportunities – new touch points are opening up. 
zeb in its current study analyzes which stage insurers have presently reached in their goal of becoming solution-oriented healthcare providers. The study focuses on the range of health services. The biggest players in the industry offer the most comprehensive portfolio. Surprisingly, however, a group of medium-sized competitors do not lag behind. Their recipe for success: a strong network of partners.
This publication is only available in German.
Order form
Thank you for your interest. Please fill out the form to receive a link to the complete document.
Further reading
zeb is a thought leader in the field of financial services. Please find a selection of our recent publications below.