European Insurance Study 2021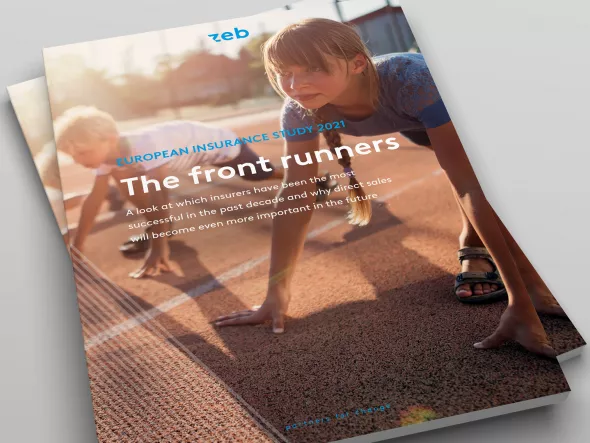 The front runners
A look at which insurers have been most successful in the past decade – and why direct sales will become even more important in the future
Check out the latest European Insurance Study to see which insurers have consistently grown at an above-average rate over the past decade – and have kept continuing to increase their market share. These outperformers haven't just got lucky, they are getting something important right. Based on data and best practices we have analyzed what it is, so you too can learn from the best.
One insight: many outperformers are already relying heavily on direct sales. In the future, it will become even more important. Organic growth will no longer be possible without a well-organized direct sales force. But what does this mean for your company? What are the key success factors in direct sales? This study provides answers. We have identified the five most important factors.
And of course, you will once again find out how European insurers did in the past year – and how the coronavirus pandemic affected them. To this end, we have analyzed the insurers' performance in the three key criteria of profit, solvency and growth and ranked them using our traffic light system.