Corporate Banking Study 10.0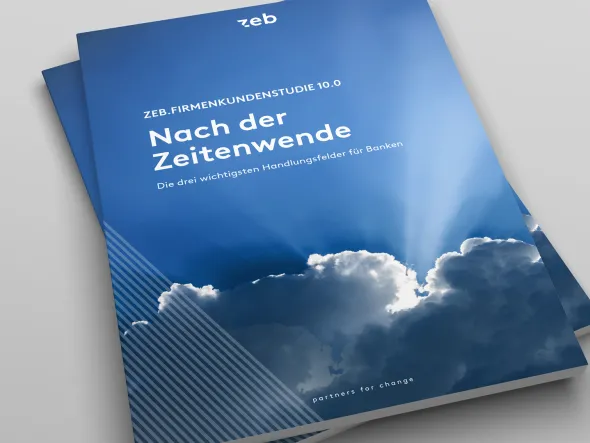 After the turning point – the three most important fields of action for banks
Russia's war of aggression on Ukraine marked a turning point, also in economic terms. Energy prices, inflation and interest rates have jumped, economic growth has slackened, and economic policy uncertainty is higher than it has been in a long time. In these turbulent times, companies are facing complex challenges and risks. Banks do not remain unaffected by the erratic circumstances, either.
In 2022, they initially benefited from a sharp rise in demand for loans and the return of significant deposit margins. In the meantime, however, companies have become much more reluctant to make investments. Nevertheless, given the many new opportunities that have arisen in corporate banking, the earnings potential of banks can be expected to get back on track in the medium term.
This corporate banking study reveals how to take full advantage of these opportunities – and in which three fields of action you need to set the course for growth.
The first field of action, unsurprisingly, is digitalization. We point out the opportunities it offers, from ecosystems to artificial intelligence. 
Secondly, the topic of sustainability is on the rise. We have analyzed what you should offer your corporate clients to ideally support them in this area. 
The third factor to consider is personnel. To put it briefly, things are getting really tight. We show you what you can do to maintain your clout as a bank.
This publication is available in German only.