Corporate Banking Study 9.0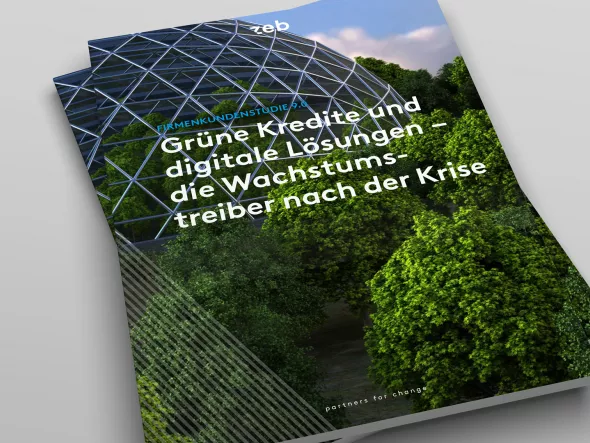 Green loans and digital solutions –
driving growth after the crisis
Low interest rates, the coronavirus crisis and increasing competition from neobanks: for banks, the signs have not necessarily been pointing to growth in recent years. But now, new opportunities are arising. The economy is recovering much faster than many expected when the crisis first struck. Banks can immediately tap into new markets in several areas.
This study reveals the most promising fields and the strategies you can use to capture them.
Firstly, we have taken a look at the Green Deal of the European Union and highlighted how to pursue the path to a climate-neutral economy successfully. This means that you not only accelerate the necessary transition, but also grow substantially and profitably along the way.
Secondly, the demand for digital solutions among small and medium-sized enterprises is increasing considerably. We have pointed out why this development is attractive for banks in several respects and how they can position themselves in this relevant market.
This publication is only available in German.