Retail ESG Study Germany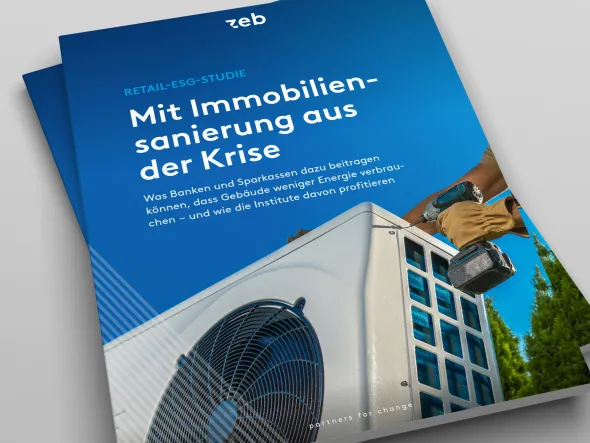 Property renovation as a way out of the crisis
Order form
Thank you for your interest. Please fill out the form to get access to the study version Germany (PDF).
We also offer study versions for Switzerland and Austria.
Further publications
zeb is a thought leader in the financial services sector. Below you will find a selection of our current publications.