Retail Study Switzerland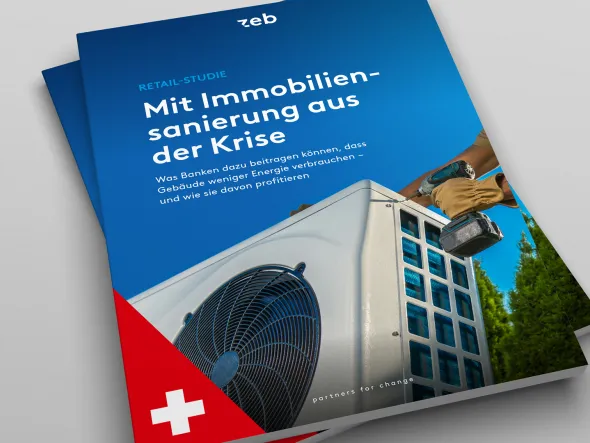 Property renovation as a way out of the crisis
Initially, however, the future is expensive.Energy upgrades require extensive government funding as well as private and private-sector impetus. As part of the "Energy Strategy 2050" approved by the people, the Federal Council wants to almost halve the energy consumption of buildings by 2050. Initiatives relating to this strategic development can already be found in almost all areas of many banks – in the business, operating and management model.
For bank customers, however, ESG is usually a very arduous and complex subject. They could use comprehensive support for the sustainable renovation of their properties.
Order form
Thank you for your interest. Please fill out the form to get access to the study version Switzerland (PDF).
We also offer a study version Germany. Click here to access the order form.
Further publications
zeb is a thought leader in the financial services sector. Below you will find a selection of our current publications.