What´s next for Private Banking?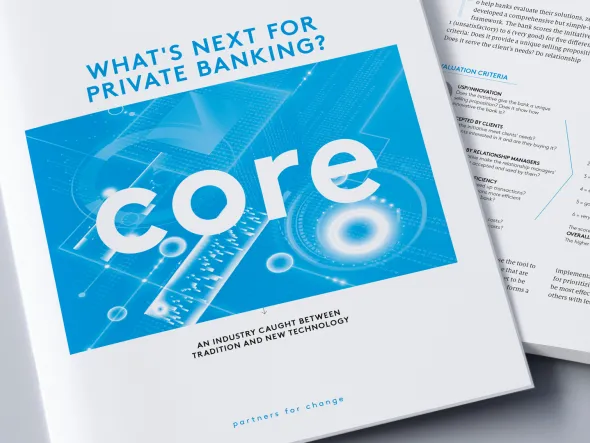 An industry caught between tradition and new technology
In an ever-changing world, your best bet is often to expect the unexpected.This conclusion from our 2018 Core study on private banking applies more than ever today. The wealth management and private banking market remains marked by fierce competition between individual players.
This competition could become even stronger as digitally-savvy retail banks enter the wealth management market with compelling digital value propositions, courting affluent and private banking clients–a trend already visible in Asia. At the same time, digital lifestyle platforms are threatening to steal market share from retail banks, including in the wealthy client segment, with the result that private banks could soon see themselves under pressure from both sides. This is a market where things change at breakneck speed and the road ahead is full of hidden potholes and unexpected turns.
To get a better hold on what is going on, we spoke to more than 20 industry insiders in Singapore in preparation for this study. Why Singapore? Because the wealthy island city-state is home to a market that many working in private banking in Europe see as an indication of the way forward. 
Intrigued? Read on for our view of where private banking is headed and to find out how you can best navigate the winding road ahead.