Mortgage – last bastion for banks?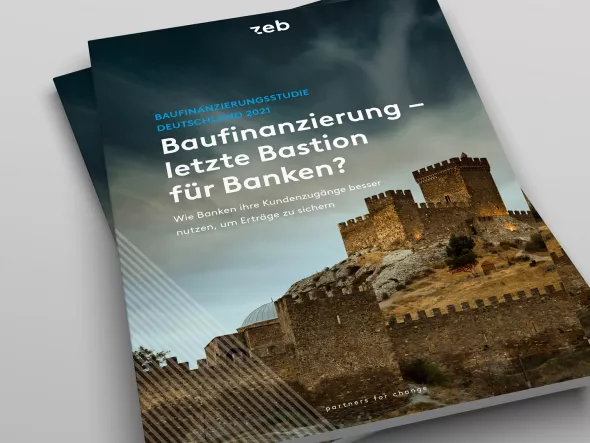 How banks ensure returns by improving their access to customers
Thus, what does a solid future of mortgage look like for banks?
Regardless of the banks' individual situation and outlook, every institution must deal with four core issues with regard to platform competitors, end-to-end digititalization, changing customer behavior, and the development of additional, potential margins. Banks still hold the majority of relevant customer contacts. But are they also defending this "bastion" and, with it, the key to future growth and earnings? In our current study you will learn what a promising business model in the area of mortgage can look like.
This publication is only available in German.