Cooperative banks: Merging and staying regional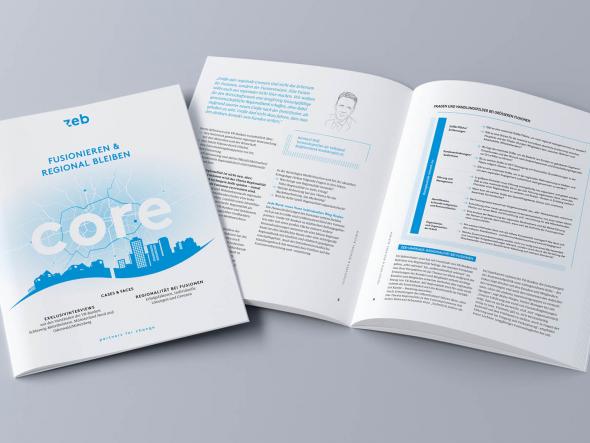 Reinventing regionality
Nothing is as innate to cooperative banks as their regional origins. However, mergers expand their operating areas – and thus the challenges in terms of regionality. 
In the wake of the COVID-19 pandemic, regionality is becoming more significant. The connection to their region seems to regain importance for people. But how can regionality be maintained when mergers lead to ever larger units? Operating areas are clearly getting larger, in some cases they are no longer even restricted to originally defined economic regions. Demands on management, organization, market cultivation and external communication are growing. This raises critical questions for the management of cooperative banks: 
What design factors are there for making large cooperative banks successful in the long term? 
How important are regionality and proximity to the customer?
We wanted to find answers to these and other questions in late summer of 2020 by undertaking a zeb survey among board members of VR banks. Read the results in this issue.
This publication is only available in German.