European Asset Management Study 2020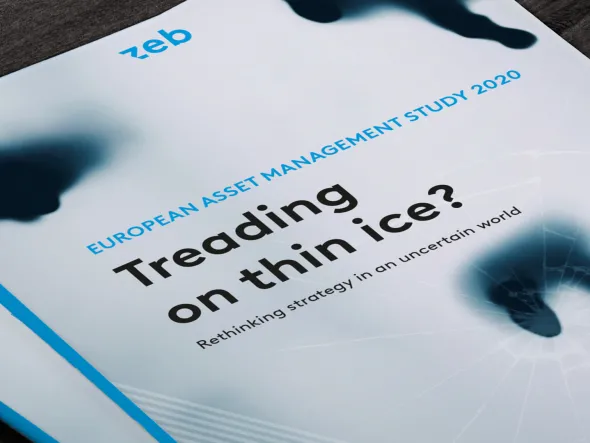 Treading on thin ice? Rethinking strategy in an uncertain world.
Since our last survey  at the beginning of 2019, which analyzed the European asset management industry over the period of 2013–2017, the fundamental environment for the global economy has altered at a speed hitherto unimaginable. 
But even prior to the coronavirus crisis, there was a need for action by asset managers to ensure profitable, future-proof business. As we saw in our 2019 study, the industry had been lulled into a false sense of security—a comfort zone in which asset managers no longer continuously reviewed their competitiveness and adjusted their business accordingly.
In this study we present data from our new survey of asset managers with a strong European footprint. We have updated our five-year analysis of the asset management industry from 2013–17 to 2015–19. In addition, we offer you a simulation of what the future may hold as the global economy begins its slow recovery from the pandemic, looking at the impact on profitability and growth for different types of players and AM business models. 
In many ways, COVID-19 has acted as a wake-up call for the European asset management industry. It has thrown a powerful spotlight on the cost issues that already plagued the industry and it has sped up many of the trends observed in past studies. For years now, asset managers have been discussing these issues and challenges, but little has been done. Now, more than ever, they need to take action if they wish to avoid slipping from their comfort zone into a danger zone.