Virtual Panel Discussion on COVID19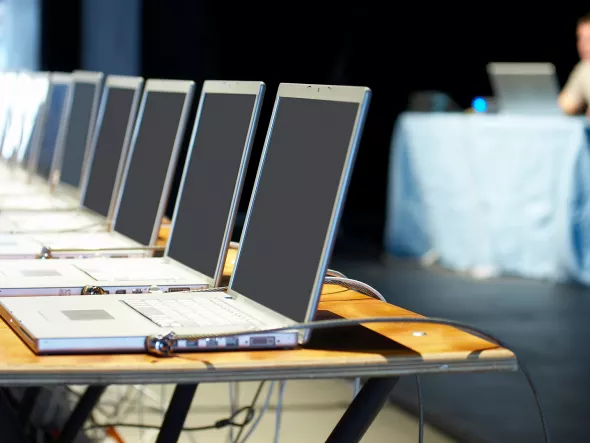 More than 200 participants discussed the topic "Stress scenario pandemic"
More than 200 participants discussed the topic "Stress scenario pandemic"
On 22 April 2020 the 2nd ecfs Talk - powered by zeb.business school - on the topic "Stress scenario pandemic: corporate credit - growth - risk" took place as a virtual panel discussion with more than 200 participants. 
Discussants were: 
Daniel Drummer (CFO auxmoney GmbH), 

Karin-Brigitte Göbel (Chairwoman of the Board of Directors of Sparkasse Düsseldorf), 

Thorsten Helbig (Partner zeb.rsa gmbh), 

Thomas Jakoby (Member of the Board of Management of Vereinigte Volksbank Münster eG), 

Prof. Dr. Bernd Rolfes (Chair of Banking and Corporate Finance, University of Duisburg-Essen)

Prof. Dr. Stephan Schüller (Director ecfs) 

Prof. Dr. Michael Lister (Chair of Finance, Banking and Controlling, zeb.business school at Steinbeis University) as moderator.
What economists have already predicted on various occasions around the world in this unprecedented crisis can already be felt by the bankers involved: the demand for short-term loans to secure liquidity is increasing, while there is a decline in loans for investments. 
How the situation for financial institutions will develop in the foreseeable future remains uncertain. For reasons of risk management, it is essential today when granting loans to anticipate what credit risks and associated risk costs may result from increased demand. Traditional rating methods are reaching their limits. In order to assess creditworthiness, the pre-crisis situation of the company must be combined with an extrapolation for the medium-term situation. 
The willingness to stand by corporate customers in this difficult situation is also a genuine interest of the financial industry, especially of institutions with regional roots. As long as the economic crisis does not mutate into a transnational problem, the institutions involved in the discussion feel well equipped with sufficiently high capital cushions. The will to survive the crisis together with corporate customers is evident.
 

What do you think about it?
Do you agree with us or have a different opinion? Would you like to talk to one of our experts? We are looking forward to your message:
newsroom@zeb-consulting.com