Towards banking-as-a-service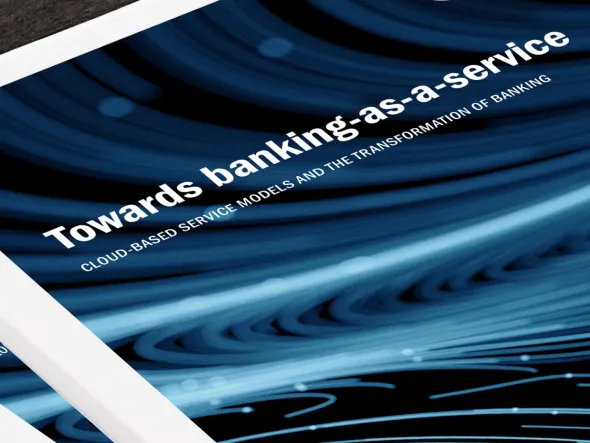 Banking-as-a-service as a means to get ahead in the race to consolidate
Cloud-based service models in banking will significantly grow in importance over the upcoming years and accelerate digital transformation in the banking sector. That is the conclusion zeb has reached in its white paper "Towards banking-as-a-service". The paper analyzed at depth perspectives that may arise for the banking sector from the business models of global digital leaders. It expects that by integrating cloud-based banking models, banks will tap significant value added potentials, reduce both complexity and costs and in doing so, be able to act with more flexibility and agility in the sector's increasing race to consolidate.
Dr. Primož Perc, Partner at zeb and specialist for IT transformation elaborates: "Many banks in Europe have been struggling for years with the complexity of legacy architectures and the disadvantages they bring. Cloud-based service models offer a realistic option to focus the added value and reduce complexity and costs. These trends are only just developing now. However, in the future systematic use of the benefits of cloud-based banking will play a major role in whether institutions proceed as winners or losers of the race to consolidate in the banking sector."
Order form
Thank you for your interest. Please fill out the form to receive a link to the complete document.
zeb is a thought leader in the field of financial services. Please find a selection of our recent publications below.