Savings banks: Merging and staying regional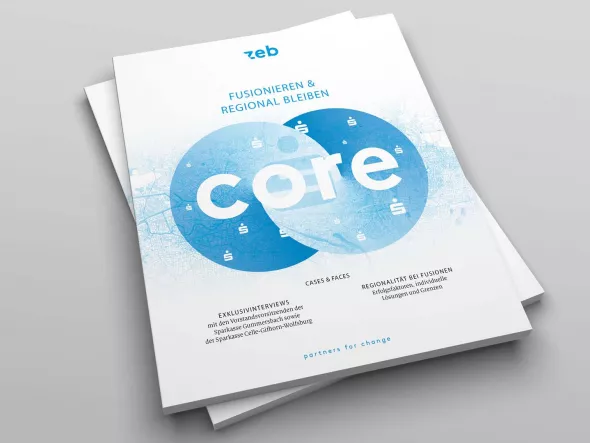 Regionality in mergers
From the wave of mergers that has been persisting for years, ever larger units and operating areas are emerging – and with them new questions for the management of savings banks: 
What challenges must be overcome in mergers?
What design factors are there for making large savings banks successful in the long term? 
How important is regionality, often considered synonymous with closeness to customers? 
We wanted to find answers to these and other questions by undertaking a zeb survey among board members of savings banks. In this core issue you can read more about the survey results as well as two exclusive interviews with the CEOs of Sparkasse Gummersbach and Sparkasse Celle-Gifhorn-Wolfsburg.
This publication is only available in German.