Robotic Process Automation Study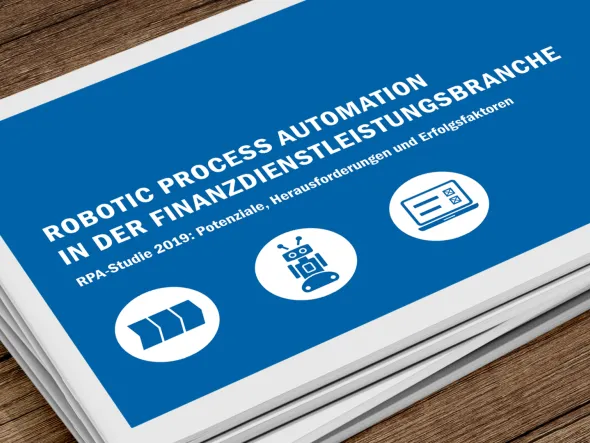 Robotic Process Automation - our studies
In our 2019 study, we already analysed the potential, challenges and success factors associated with the use of RPA in the financial services sector. In which areas can RPA be used sensibly and economically? Which processes are most suitable for the use of RPA and how can they be identified?
Test the potential of your processes directly with our new RPA simulator (German only).
The results of our latest 2022 study are now available and leave no doubt: Robotic Process Automation (RPA) is helping more and more financial services providers to set up their processes more efficiently thanks to easily and quickly realizable automation solutions, leading to competitive advantages in the market.
Our interactive tool, provides you with answers – exclusively and in advance – to the question of how banking groups differ in their use of RPA.
"Experience" the results of the RPA Study 2022 and subsequently receive our white paper including expert assessments.