Robotic Process Automation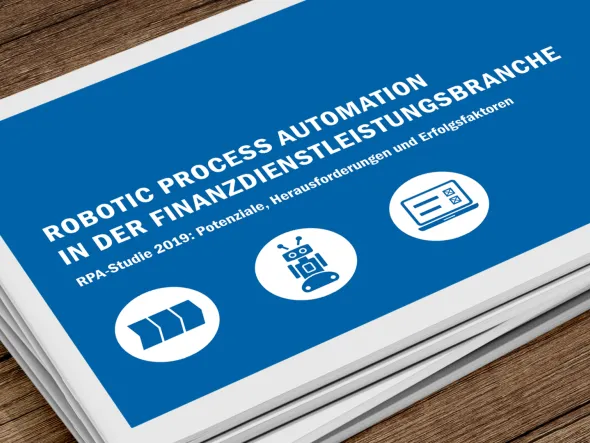 Robotic Process Automation - Status, Outlook and our new simulation tool
In our current study we analyze the potentials, challenges and success factors associated with the use of RPA in the financial services sector. In which areas can RPA be used sensibly and economically? Which processes are most suitable for the use of RPA and how can they be identified?
For our study, decision-makers and managers in the financial services sector in the DACH region were surveyed across all types of institutions. The result is unambiguous. Yes, RPA is a suitable instrument for setting up processes more efficiently. With regard to the areas of application and necessary prerequisites, however, there is also a need for action.
Find out in our study why there will be even more application possibilities for RPA in the future and how a structured operation of RPA can help you to optimally position yourself for further future technologies.
Or test the potential of your processes directly with our new RPA simulator (German only).
Order form
Thank you for your interest. Please fill out the form to receive a link to the document via e-mail.
zeb is a thought leader in the field of financial services. Please find a selection of our recent publications below.