Next in payments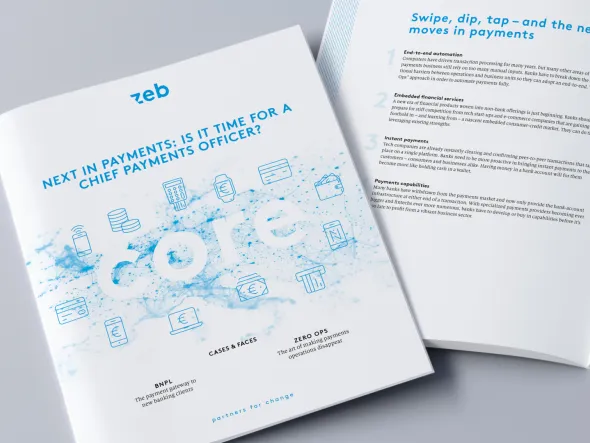 Is it time for a Chief Payments Officer?
As the most frequent customer touchpoint, payments are spearheading innovation in the financial industry – and regulation is helping these innovations gain currency. This is ushering in a new era of embedded financial services and encouraging new competitors to enter the market. New players are accelerating the innovation cycle. Consumers are increasingly coming across "buy now, pay later" options as they shop online. Enthusiasm for BNPL is turning consumer credit into an embedded product that is even challenging the traditional credit card. 
So how will Europeans pay for things in future? The industry's European Payments Initiative (EPI) is aiming to replicate card schemes, though with an extra  real-time payments feature. Perhaps this is too little too late, given that the card alternative BNPL is finding wide acceptance and the European central bank is already working on the digital euro – a next generation digital payment system.
Banks cannot wait for Brussels to come up with "PSD3" before rethinking their payment strategies. They need to hone in-house expertise by moving towards "Zero Ops" and secure additional capabilities through acquisitions and partnerships. As the path could prove to be long and have many forks, banks should consider zeb's starting premise – that the age of the Chief Payments Officer is upon us!