Digital Claims Study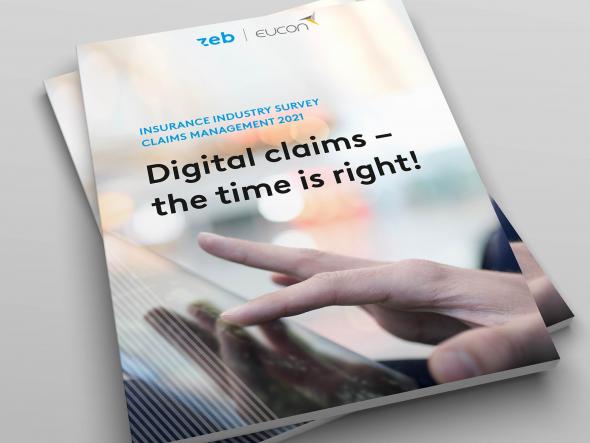 The time is right! Are you ready?
The pressure for digital transformation on insurers is growing, driven by new technologies, changed customer behavior, ongoing cost pressure and, not least, the COVID-19 pandemic.
The need for digitalization is particularly strong in claims management, where insurers must fulfill their service commitment at the "moment of truth" in the customer relationship: the claim.
But how far has the digital transformation in claims management actually progressed and what are digitalization strategies focusing on? 
zeb conducted an expert survey in the German insurance market together with its digitalization partner Eucon to provide a realistic assessment of where the industry stands and where it is heading. In the online study, relevant decision-makers in insurance companies were asked for their expert opinions and assessments. 
The study thus identifies the digital maturity level of German insurers' claims management. It surveys, measures and evaluates the status of digital transformation in the individual claims areas and highlights the opportunities, potentials and challenges of claims management digitalization.
Emphasis was placed on the following areas: 
Claims management and governance
Digital claims process
Digitalization enabler