zeb.market.flash. Issue #42: Rebirth of the deposit business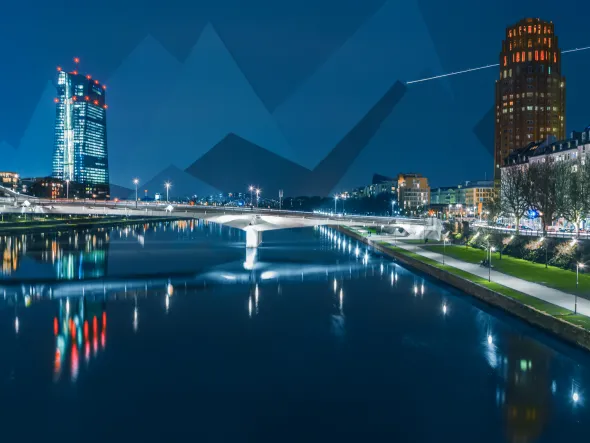 Our overview of current developments in the global banking market
Click here for the current issue with the following focus topic:
Issue 42 | November 11, 2022 | Rebirth of the deposit business
And here is what this issue is all about:
+5.5% QoQ TSR performance of global top 100 banks
After significant corrections in Q2, TSR of the MSCI World stagnated at +0.7% in Q3 2022 – real estate and technology were the lowest performing sectors.

Global top 100 banks outperformed the market and all other sectors – driven by U.S. (TSR +11.9% QoQ) and Western European banks (TSR +4.3% QoQ). 
-1.0% YoY expected real GDP growth in Q1 2023 in Germany 
The global economic environment further deteriorated in Q3 2022 and a recession in Western Europe and the U.S. in 2023 is highly likely.

Record-high inflation rates continue to drive medium- to long-term interest rates upward and force central banks to keep raising their rates.
Rebirth of the deposit business
With the end of the zero-interest rate regime, banks are now operating in a new and challenging environment – one of the positive effects from the banks' perspective is the return of deposit products as a revitalised revenue stream.

How did the deposit business fare in the past, how will it develop and what is the current playing field across Europe? Is a "battle for deposits" looming?
 
You don't want to miss an issue and receive the zeb.market.flash by e-mail at the beginning of each quarter? Sign up here for our zeb.market.flash newsletter.