With the zeb method, you reach your goal faster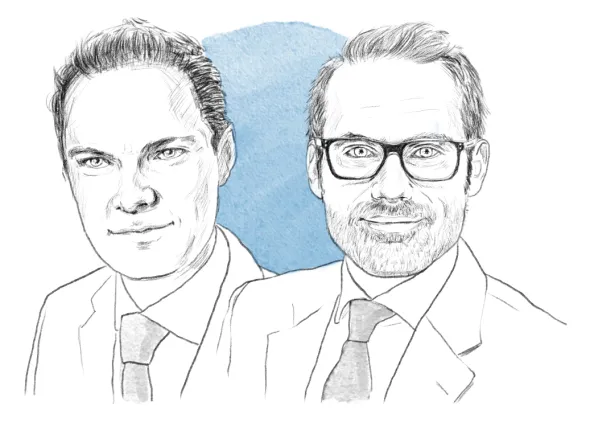 Interview with Mirko Theine and Josef Schönenberg, Senior Managers at zeb and experts for Strategy & Organization as well as IT Strategy & Digital Transformation.
The path to the digital customer interface is difficult and there are many surprises along the way
The path to the digital customer interface is steep and there are many surprises along the way. Josef Schönenberg, expert for IT Strategy & Digital Transformation at zeb, and Mirko Theine, Manager for Strategy & Organization at zeb, report on why it is essential to take the path towards the digital customer interface and why agility and a clear vision of the goal are absolutely necessary.
The insurance industry has been looking for digital interfaces to customers for some time. What is zeb's approach here?
MIRKO THEINE Our method is best represented as a staircase. This way, the company moves forward in small steps without losing sight of its goal. For example, launching so-called "speedboats" to test hypotheses and arrive at specific results as quickly as possible has proved to be successful. The first partial successes or failures must occur after a few weeks or months and be immediately incorporated into further planning. And they don't demand too much from their organization if a step by step approach is taken.
Can you give an example of a "speedboat"?
MIRKO THEINE Speedboats are modular solutions for sub-processes, and rather than needing everything to be finished, they can be launched quickly. One example is chatbots for individual insurance products, which increase the efficiency of customer communication. But a channel that is managed in a new, optimized way can also be a speedboat. In the back-end, for example, further examples could be automated reports on the processing status of claims settlement. These reports make it possible to immediately see whether and to what extent the customer approves, in order to use the feedback to enhance the next speedboats and the roadmap.
JOSEF SCHÖNENBERG I would even say that it's not so much about which project I choose as a speedboat, but that in general, agile principles are followed. Doing so brings together different functions and perspectives which helps ideas emerge, which in turn are implemented as prototypes by technical experts. This helps me to decide with certainty whether the solution will be initiated for the whole company or abandoned.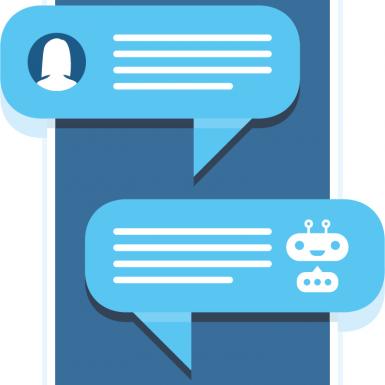 What steps is your staircase to the digital customer interface made of?
MIRKO THEINE The first step is certainly incorporating workflows, channels and means of communication into the existing IT and process architecture. It is often already clear during the workshops where the problem areas and pain points are. Together with the customer, we use this to derive a target image for processes and IT and determine which digital customer interfaces are relevant. Next up is the phase for designing the channel management, adapting the processes and implementing the roadmap, which is also completed by using agile methods.
JOSEF SCHÖNENBERG Taking stock is the cornerstone of success, because only few companies have an overview of all their projects. Often, insurance companies will launch individual projects, such as the option to take out liability insurance online. However, there is still no comprehensive target picture for vehicle insurance. The processes thus evolve in different directions, ending in a "grown IT landscape".
How does your target image for the customer relate to the company's digitalization strategy?
JOSEF SCHÖNENBERG The target image is always derived from the strategy. The latter is a bit more abstract. After taking stock, you have to think about how you can achieve the targets and which technical and organizational prerequisites have to be created in the operating model.
If you want to win a gold medal at the Olympics, you need an excellent training plan to have a chance of success.