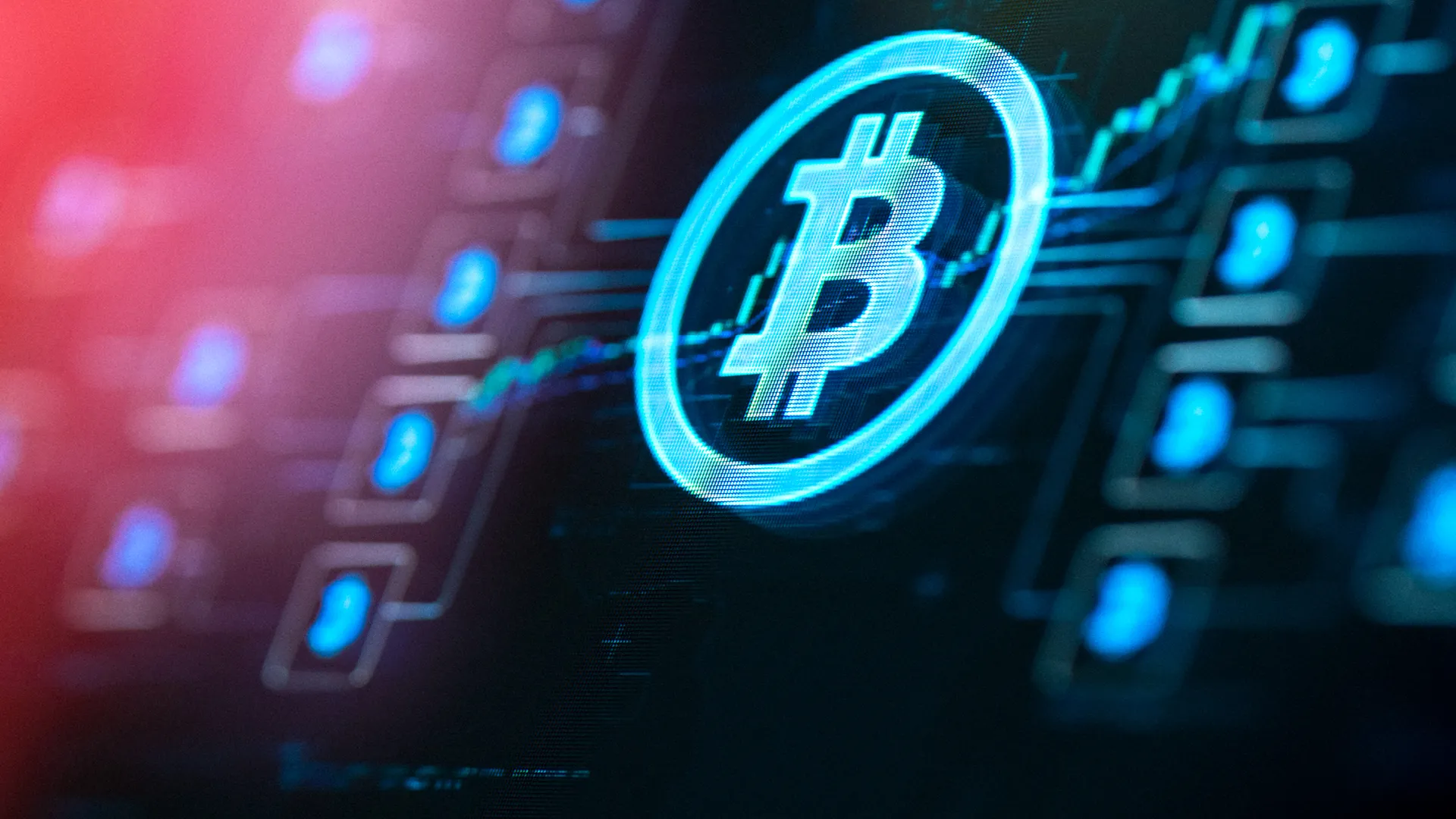 Digital Assets
Digital assets are becoming a long-term "game changer" in the financial industry 
The digital assets market is composed of cryptocurrencies (Bitcoin, Ethereum, etc.) as well as tokenized assets and crypto securities. The increasing regulation of these assets will strengthen consumer and investor protection and thus  boost the willingness to use digital assets as an investment. Consequently, they will become increasingly attractive not only for private but also for institutional investors.
What are digital assets?
Digital assets are digital representations of assets that are not issued or guaranteed by any central bank or public authority and do not have the legal status of a means of payment. Nevertheless, they can be accepted as a medium of exchange or payment.  
How do digital assets differ from traditional securities?Digital assets exist on distributed ledger technology (DLT) and, unlike traditional securities and with the exception of crypto securities, are not held in custody accounts but in so-called wallets ("digital safe deposit boxes"). Therefore, financial institutions must not only understand this technology, but also adopt it.
What are the use cases of digital assets for financial institutions?
The use cases of this revolutionary capital market innovation range from the primary market business, which has already experienced a small revolution through the first initial coin offerings (ICOs), to the secondary market business, which in the future  will have a new form of debt securities, fund units and also shares in its repertoire by including crypto securities.
"Digital assets are showing a dynamic evolution that will permanently change existing business and operating models of market players."
Wolfgang Schlaffer, Partner, zeb
Market development assessment for digital assets in Europe and Germany:
The market volume of digital assets in Europe is expected to grow to almost EUR 1.5 trillion in 2024. Germany's share of the European market for cryptocurrencies and security tokens amounts to around 21%.
The total market for all digital assets, including crypto securities, is expected to increase to almost EUR 400 billion in Germany between 2021 and 2024, which means that it will more than triple in size.
The introduction of the Electronic Securities Act (eWpG) in May 2021 is currently being followed by the creation of a new market infrastructure to enable the tradability of crypto securities in Germany. As a result, this form of digital asset is estimated to reach a market value of EUR 18 billion in 2022.
The main driver for this value development will be the increasing acceptance of crypto securities, which will likely lead to significant growth and reach a market value of EUR 82 billion in Germany by 2024.
Digital assets are not a short-term hype, driven solely by cryptocurrency trading. Rather, these forms of assets are innovative alternatives to conventional financial instruments and have the potential to revolutionize the entire capital market infrastructure.

Increasing regulatory measures within the European Union offer opportunities for both established and new market players to position themselves in a regulated environment. Accordingly, the foundation for value-adding activities in the context of digital assets is being laid, so that new revenue pools as well as opportunities to develop tailored business models can be realized.
 
"Financial services providers should take advantage of the existing window of opportunity and offer their clients innovative services in the context of digital assets."
Julian Schmeing, Manager, zeb
Strategie / Geschäftsmodell: Strategische Positionierung, Wettbewerbsanalysen und Marktpotenziale
Überprüfung der strategischen Positionierung
Entwicklung von Geschäftsmodellen und Produkten 
Wettbewerbsanalysen und Benchmarking
Ableitung von Marktpotenzialen
Entwicklung von Business Cases
Wirkungsanalyse / Vorstudie: Bewertung und Einleitung von Handlungsoptionen
Bewertung der Auswirkungen auf das Geschäftsmodell 
Beschaffungsanalyse und Make-or-Buy-Bewertung
Ableitung und Initiierung von Handlungsoptionen
Erstellung einer Roadmap und eines begleitenden Kommunikationskonzepts
Operating Model: Analyse der Value Chain und Entwicklung eines Target Operating Model
Analyse der Value Chain
Entwicklung eines  Target Operating Model für digitale Assets 
Integration der digitalen Assets in die Aufbau- und Ablauforganisation 
Entwicklung einer Ziel-IT-Architektur
Prozess: Implementierung und Dokumentation neuer Prozesse
Implementierung neuer Prozesse für die Nutzung von digitalen Assets 
Anpassung von bestehenden Strukturen, Prozessen und Arbeitsanweisungen
Unterstützung bei der Anbieterauswahl 
Onboarding von Partnern/Dienstleistern
Licensing: Unterstützung bei Lizenzierungsverfahren für neue Unternehmen und Fintech-Startups
Lizenzierungsverfahren für Krypto-Depots / Krypto-Wertpapierregistratoren
Strukturierung und Vorbereitung des Lizenzantrags 
Erstellung eines Organisationshandbuchs 
Entwicklung der Betriebs- und Organisationsstruktur (inkl. Sourcing-Analysen) für neue juristische Personen und Fintech-Startups