Retail sales: Savings bank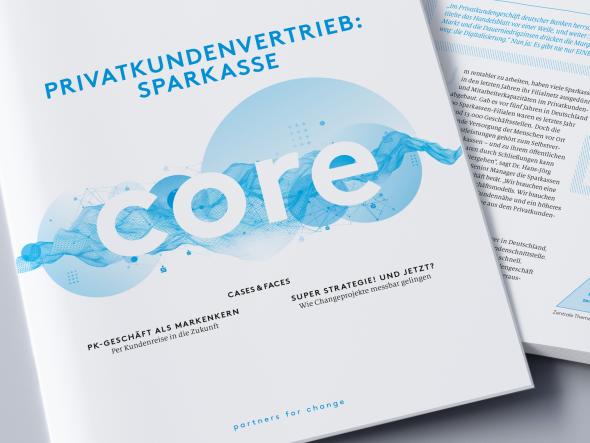 Seizing the opportunities in retail sales
Financial institutions are suffering heavily from the coronavirus crisis—in the spring, the European banks index reported one record low after another. Savings banks are also directly affected by the pandemic: they temporarily closed branches or severely restricted opening hours. Traditional in-branch customer advisory services were no longer available. In addition, there is an increase in valuation results in proprietary trading and corporate banking. But some problems are actually homemade—or at least exacerbated by years of innovation backlog. Especially the backlog in the area of digitalization and modern payment transactions is now taking its toll.
The coronavirus crisis therefore acts more as a catalyst for changes that have been pending and catapults the world of finance into the future. However, a crisis entails not only risks, but also opportunities. This also applies to savings banks' retail sales, as we show in this issue.
This issue's topics:
Interview with Jan Welsch, Managing Director of S-Kreditpartner, about new ways to reach customers, coronavirus braking marks and do-it-yourself loans
Retail business of the future—in the area of conflict between commercial ambition, customer centricity and brand core 
Customer centricity—faster product development cycles thanks to maximum needs orientation
Consumer credit—one of the key growth levers of the future
Change management—the combination of strategy and change is what makes projects successful
 
Order form
Thank you for your interest. Please fill out the form to receive a link to the complete document.
zeb is a thought leader in the field of financial services. Please find a selection of our recent publications below.