Financial planning in an agile bank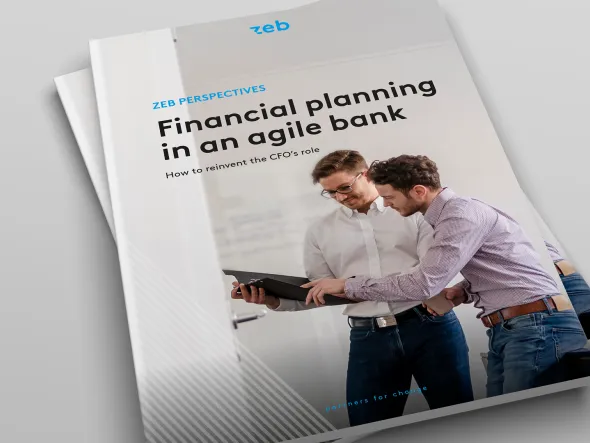 How to reinvent the CFO's role
Based on our research, we believe the agile banking race is gathering momentum and will increasingly separate future winners from losers. Properly implemented, agility enables individuals, teams and organizations to act in a customer centric, fast and flexible manner. Along with it, financial planning has to be radically transformed from traditional cost controlling into strategic value creation.
In the banking industry, IT delivery is often the starting point. However, too many banks fail to realize the full benefit of agile. Our survey of more than 30 European banks, conducted in 2020, found that while two-thirds of respondents rated agility as highly relevant to organizational performance, only 5% qualified as agile performers or leaders. 
Our work with banks to develop an agility transformation roadmap indicates that an end-to-end approach will have a positive impact on profitability. The key to a successful transformation is to encompass all value streams, from the business strategy to the delivery of new products, with clear engagement by senior management at every stage of the journey.
To download the study, please fill out the contact form below.