Data Analytics: Activate customers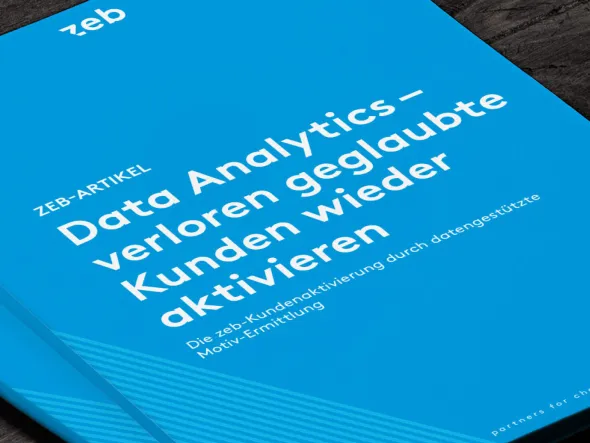 How to reactivate lost customers with data analytics 
The zeb customer activation method using data to identify motives
For many banks and insurance companies, Sleeping Beauty could be used to describe their day-to-day business with customers. Addressing or "waking" these customers in terms of sales presents a real challenge to these institutions. These are customers who have a very low product usage rate. In addition, the majority hardly react to calls and inquiries from their customer advisors or campaign e-mails. As a result, customer activation and any possible cross-selling and after-selling is more complicated. How is it possible to successfully activate these unused but promising potentials within the customer base in order to increase the conversion rate and, ultimately, revenues—in order to awaken Sleeping Beauty?
A promising solution to this challenge is to identify the appropriate motives of a customer. The approach is primarily aimed at identifying topics that are currently personally relevant to the individual client. In order to identify the personal drivers of the customers and to use them in sales, data analytics is utilized.
The use of the underlying methods and technologies creates a "digital closeness" to the human being, as personal advisory services managed in the past. The advisors knew the situation of their clients, their individual needs and their financial potential. The aim of using data analytics is to extract the motives from the digital traces at the right time to and connect them with the appropriate offers—to activate the customer before they turn to competitors. Data analytics, therefore, offers banks a great opportunity to address and activate customers who have been difficult to reach up to now.