Location Poland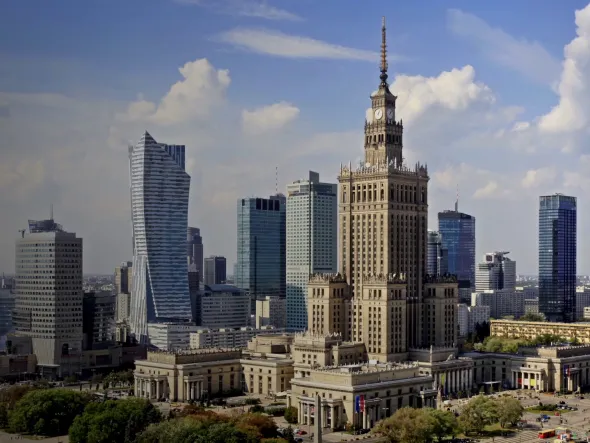 In the year 2000, the world celebrated the start of a new millennium and we celebrated the opening of our zeb office in Warsaw. From here, we have contributed to the dynamic development of the financial services sector in Poland and Central and Eastern Europe.
Closely integrated into the international financial markets, Polish financial intermediaries face a tough market environment. New technologies and new consumer behavior in combination with intensified competition and increasing regulation are putting pressure on all market participants. A two-pronged approach—focussing on effective and cost-efficient business models and at the same time ensuring a full-fledged digital transformation of the whole organization—is the essence of a future-proof strategy for financial services providers.
Our Polish zeb team is made up of local financial services experts with extensive experience—from strategy development, operational excellence, financial performance, risk management and regulation, to IT implementation.
zeb Poland has successfully conducted numerous projects for leading financial institutions in the local market and also supports international projects implemented by zeb. The Warsaw office frequently organizes sector conferences and discussion panels on current "hot- topics" of the C-Level agenda. Our specialists participate in the financial industry working groups and are regularly quoted in the media.