Made in Münster
Interview with Robert Zeidler, Head of Private Banking at Sparkasse Münsterland Ost, about the single platform that unites scientists, start-ups and investors in his region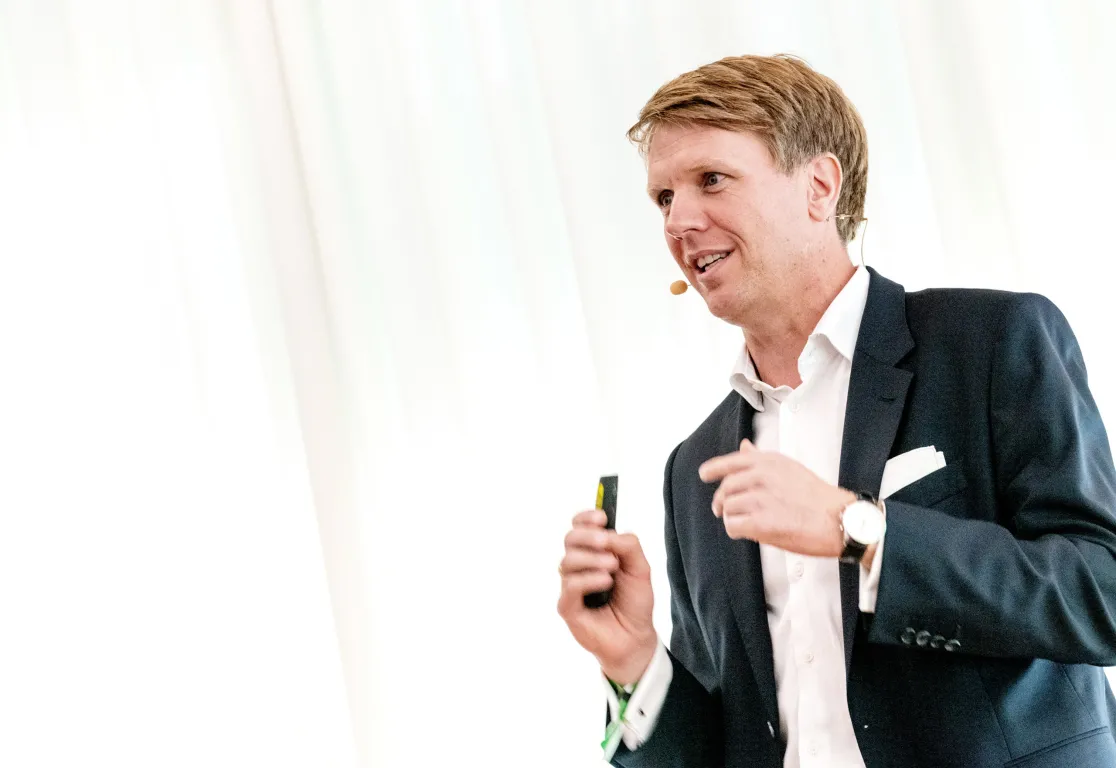 What success stories have come out of the regional investor conference INKOM?
Dr. Robert Zeidler: Several have emerged out of the five investor conferences held so far, and they have subsequently come back to us for a second and third round of financing. There are also a couple that enjoy worldwide success. But the real success story is the investor conference itself – for start-ups, for investors, for the region.

What motivates investors to get involved here?
Our region has an above-average level of private wealth. We can now offer an additional asset class to our wealthy private banking clients and even from the same economic area; so no one has to travel to Berlin or Frankfurt. Private equity investments are often prevented due to insufficient expertise on how to assess risk and opportunity accurately. We offer what you might call a seal of quality. The start-ups come from a scientific background and have a reliable partner for their founding stage: the Reach Euroregio Start-Up Center of Münster University. It develops research projects to real market readiness. Alternatively, they have gone through a qualified accelerator program with Digitalhub Münsterland, which equally represents a real seal of quality. Prior to the investor conference, where investors and start-ups meet, a great deal of selection, coaching and support has already taken place. However, at the end of the day, each investor has to decide for himself/herself: do I have faith in this start-up?

So you offer an additional investment opportunity to your clients. How does your bank profit from this?
We have three evident advantages. The first is that we support regional business development, which is one of our tasks as a savings bank. Funding start-ups here in the region also means that we strengthen their ties with the region and in the long term, for example, secure future jobs for the region. This is what we are trying to achieve. In fact, it's often not easy to find young companies, but through this channel we can identify suitable initiatives. Secondly, we provide our clients with evidence of our competence and offer them the opportunity to diversify their investments further. And thirdly, it is also a marketing issue for us. It allows us to prevent other players from approaching our clients with similar offers. From time to time, we can even leverage synergies in the corporate client business.
And the start-ups benefit by finding investors ...
Investing in start-ups is currently very popular. As a result, young companies often can choose their investors. Nevertheless, many of them stay in the region during the initial round of financing because they have the necessary infrastructure here, e.g. the proximity to the university – this applies above all to science-driven start-ups.
Your activities here in Münster – have they inspired others to follow your example elsewhere?Münster is a perfect location as it combines the widely renowned university and an investment-friendly environment. I don't actually know of any comparable projects, and I've already received a few inquiries from the savings bank sector about how we've set this up.
What are the next steps?
From an investor perspective, it would be exciting if we could attract start-ups from outside the region to the investor conference. But regionally oriented programs sometimes stand in the way of this. Another issue is the frequency of meetings: we are often asked to hold the investor conference more frequently than just once a year. We're picking up on that and want to move from one-off events towards establishing a permanent brand, so investors and start-ups realize: this is the go-to platform, the place to be ... We are envisioning two to four rounds a year. Of course, this requires a sufficient number of mature start-ups that exhibit true investor readiness. We're confident: our collaboration partners Reach and Digitalhub Münsterland currently have a lot in the pipeline.
Finally, a more private question: what motivated you to switch from zeb to Sparkasse Münsterland Ost?
Management consulting is a challenging and interesting job – really fascinating. At some point, however, I didn't just want to provide new ideas but also take responsibility for their implementation. I wanted to shape things and get to see the fruits of my work. Sparkasse Münsterland Ost offered me a great opportunity for this.