Digital Pulse Check Insurance 2019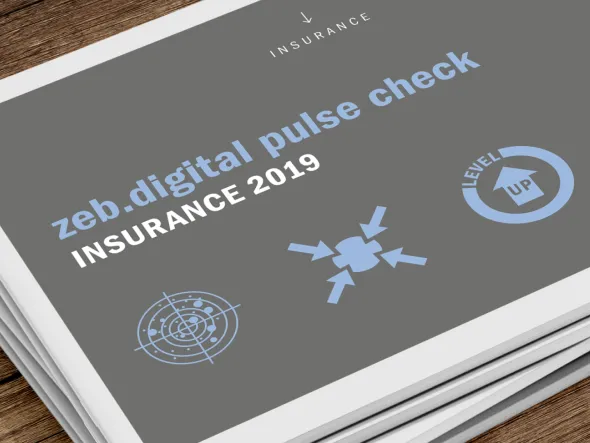 European insurance companies have become more digital
Insurers have successively advanced the digital transformation of their business models in recent years and have thus become more digital overall. However, major leaps in innovation are not visible in the product range, processes or technology. Customers are showing an appetite for digital insurance solutions, but the offering remains limited to basic digital services. In short, the transformation is not reaching the customer.
These are the key results of the current digital zeb.pulse check insurance. For the second time since 2017, the strategy and management consultancy has examined the state of digitization in selected European insurance markets and surveyed 100 experts and managers in the industry as well as 5,000 end customers in Germany, Austria, Great Britain, Italy and Switzerland. Order the summary of our study directly here.
This publication is only available in German. For a detailed presentation of our results, we would be happy to arrange an appointment with you.