Ulrich Hoyer on our sustainability study
Ulrich Hoyer, Partner at zeb: "If you fail to embrace stustainability, you risk sustained failure."
Sustainability is a crucial transformational driver that will change banking for good. Customer expectations are shifting so fundamentally that product lines and also entire business models will have to adapt. The risks are high, but the opportunities are also great—as the latest zeb.sustainability study 2020 shows (please find a summary to download here). zeb Partner Ulrich Hoyer explains what banks must do to prepare for the future.
Ulrich Hoyer, why is zeb interested in sustainability? 
ULRICH HOYER: For one thing, because it really interests us and is important to us—I personally take the issue very seriously. Secondly, because we as a consultancy deal with transformation and always make a key pledge that we will approach every project with an eye on the future. Being "future-oriented" without looking at sustainability doesn't work.  
Future-oriented, sustainability—big terms, perhaps with more buzz than bite?
But the two terms are connected, reflecting an undeniable economic imperative. Banks have to take sustainability seriously if they want to take their customers seriously. Two thirds of banking customers in Germany are convinced of the importance of sustainability—or at least think in a sustainability-oriented manner. This group of people has tripled in size since we conducted our survey in 2014. This is not some trend that will blow itself out in a few years. Popular demand for sustainability is a megatrend that has taken root throughout society.
You say banks need to rethink how they operate. Is that really going to pay off?
Yes. The good news is: taking sustainability seriously will bring big business opportunities.
Could you give me an example?
Retail banks have seen earnings drop for years. But at the same time, sustainability-related business in investment and financing could render them additional earnings of around EUR 1.6 billion per year, in Germany alone. That's a lot, given that the whole market has a volume of around EUR 50 billion. But there is also an implicit demand in all this. Two thirds of the customers we surveyed would like to see their main bank make significant strides towards sustainability. One in two customers is willing to switch banks if this doesn't happen—this is where the risk lies for a bank, if its competitors do better in terms of sustainability...
Its customers will take their business elsewhere...
Exactly. Banks that ignore customer demands for sustainability run the risk of losing them.
What does a bank have to do to act sustainably?
Approach sustainability holistically, with perseverance and in good faith. Everything starts with the product line—for example, when granting loans, banks should very deliberately also finance sustainable projects and have ready proof for this. And all of this stretches from making sustainability commitments in the bank's surroundings to implementing a host of things in daily operations. Banks must act in an ethically, ecologically and socially sustainable manner—regardless of whether the customer can see what they are up to or not.
But if the customer can't see what I'm doing, I won't earn money either... 
Wrong. Serious approaches to sustainability need a stable framework of values. These values have to be based on a bank's positioning, its corporate strategy, and also everyday life. Staff can only credibly pass on a bank's value proposition if they know their employer means it. 
What red lines do you see when it comes to sustainability?
Promising something that catches people's attention but falls apart on closer inspection. For example, doing business that disregards sustainability standards or lacks transparency—or even just gives the impression of intransparency. Sustainability is not about turning a quick profit. Value-oriented customers won't forgive you for this. This is why we have developed a maturity assessment in our zeb.sustainability study. Companies can honestly gauge how far they have come and how they can continue to develop. After all, customer expectations are clear—so clear that if your business isn't sustainable, the only thing it will sustain is damage. 
A summary of the zeb.sustainability study can be downloaded here. Further information can be found in our press release.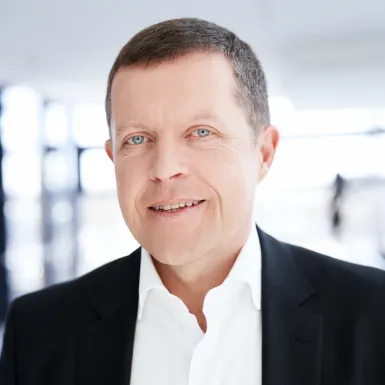 "
Banks must act in an ethically, ecologically and socially sustainable manner–
regardless of whether the customer can see what they are up to or not."