Seal of approval by Stifterverband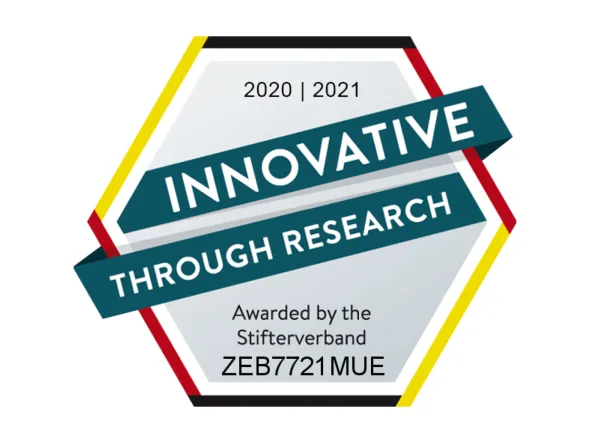 Recognition by the "Stifterverband für die Deutsche Wissenschaft" 
More than a quarter of a century ago, the two professors Bernd Rolfes (University of Duisburg-Essen) and Henner Schierenbeck (University of Münster) founded zeb as a start-up. We have retained this academic DNA. We continue to drive developments in financial services, especially for banks and insurance companies, with our own research. Education, in all its facets, is a matter close to our hearts.
We always pass on our professional and didactic skills and experience to our customers. Whether in professional training, in studies for financial services specialists or as a research enterprise with practical transfer back into the company—one guiding principle is central for us: We want to make a significant contribution to helping you achieve your goals.
The Stifterverband für die Deutsche Wissenschaft (Donors' Association for the Promotion of Sciences and Humanities in Germany) has now honoured our research activities with the seal of approval "Innovative through Research".