Workforce restructuring
Interview with Carolin Woltering, Senior Consultant, and Jörk Jarick, Senior Manager, on the topic of workforce reduction and restructuring as part of transformation processes.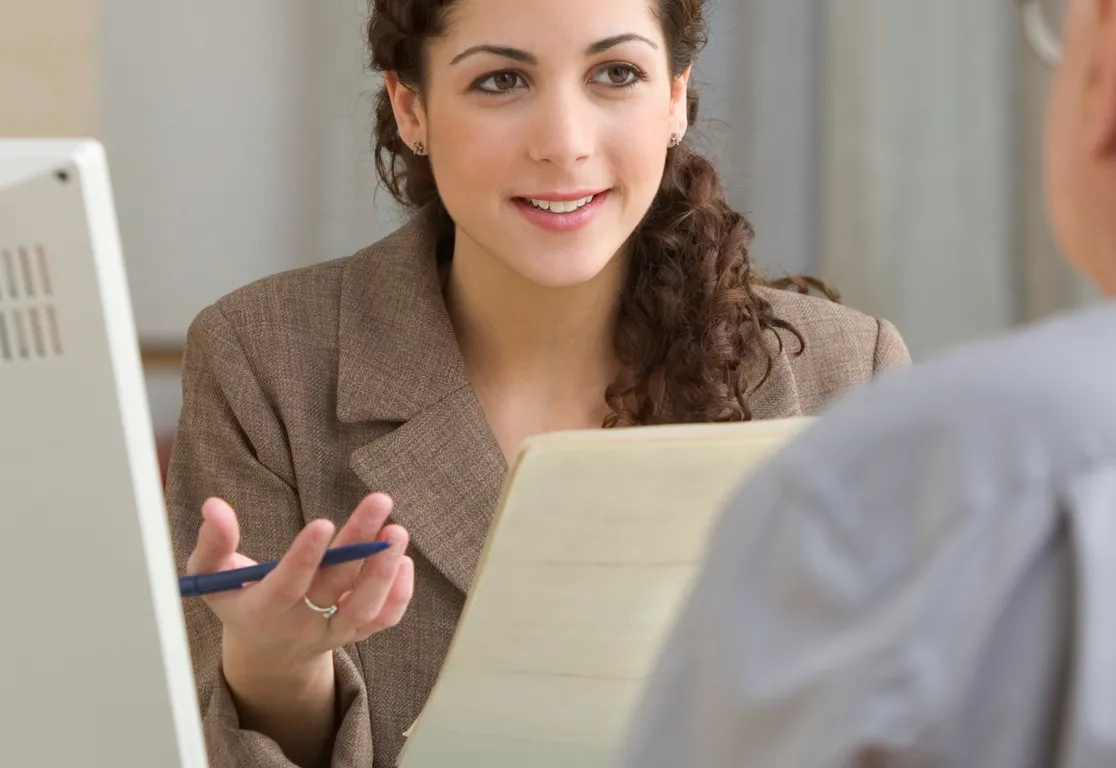 In workforce restructuring, a lot comes down to attitude 
Transformation processes often have consequences for the workforce. Employees are given new tasks, have to be trained and in some cases change their jobs. Doesn't that always create a lot of uncertainty? 
Jarick: In our experience, this is a great opportunity for employees and also for the company. We deliberately call it workforce restructuring. In many cases, the current changes in the world of work make it necessary. The key question is, how do I transition employees into the new world? And if there have to be tough decisions: what fair options do I offer?
What is zeb's added value in this?
Jarick: Workforce restructuring is not one of the HR department's routine activities. For us, however, designing workforce restructuring projects is a core business, and we have got what it takes: we know how to design a social compensation plan and a reconciliation of interests, we have the experience and we know the processes and tools. And at the same time, we are also analytical and numbers-driven. After all, every restructuring has quantitative components, too.
Neutral perspective is an advantage of external consultants
Woltering: It is also important that we contribute a neutral perspective. For us, the questions are what skills and what mindset are necessary. In HR processes, decisions must be fully comprehensible for all parties. In the course of the process, however, stakeholders often get entrenched in their views. Then it is our role to bring the discussion back to a neutral level.
Jarick: You also have to consider the employees who are not directly affected. They may end up working with different colleagues than before. And they see how parties treat each other. If there is a lack of fairness, a downward spiral can easily be set in motion. At the end of the day, it is important for the entire institution that the right people stay and identify with the employer. 
What should be avoided at all costs?
Jarick: To turn it into a positive phrase: the board needs to take the time and address the issues. If the board itself is not in agreement, things will get difficult.
Woltering: Ultimately, this applies to the entire management team. There must be agreement on what the strategy is, how the process is designed and how to get the employees on board. And then it's a matter of communicating and implementing that openly and honestly. This also involves a lot of talking. That's got to be part of the mindset. Without it, in 99 percent of cases the process will be more expensive, take longer and the result will be of poorer quality. 
Jarick: A lot of it comes down to attitude. Relying on formal and legal positions and, for example, not providing information to the workforce or works councils until the last moment is not effective and usually only results in entrenchment. Attitude also means striving for pragmatic and cooperative solutions.
Woltering: Let me give you another real-life example: one institution approached us with the issue that 300 jobs would be eliminated over the next ten years. However, our analysis showed that while this was true, 150 employees would be needed due to churn. We were able to correct the course just in time.
After all, restructuring is also about providing the right resources at the right time. Sometimes, this can mean retaining employees and bringing in new ones from outside.
👉 The key points
Dos:
Work quantitatively, create quantity structures, estimate time frames correctly
Structured approach, no trial and error
High level of reliability in the process, stick to the communicated conditions
Don'ts:
Go all out and end up in court
No involvement of employees, little transparency
Cost overrun
Transformation is one of the management buzzwords of our time. Change is omnipresent – be it through digitalization, increased cost pressure, demographics or the restructuring of the economy to achieve climate neutrality. Dealing with change requires transformation expertise. zeb has bundled this expertise in its zeb.move offering, divided into the following segments:
Corporate culture
Training and coaching
Personnel management
Organizational development
People are at the center of transformation – a transformation toward new working environments characterized by transparency, communication and participation, so that each individual can realize their full potential in the best interests of the organization.
Please feel free to contact us