Experience Report Anna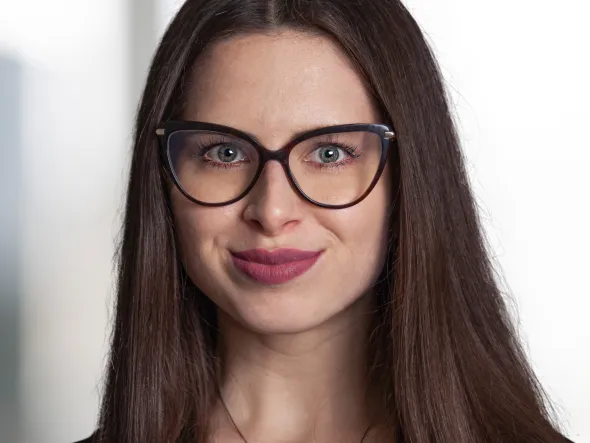 Experience report: Anna, Intern, Warsaw 
Question 1 - What has brought you to zeb?
The way I became an employee at zeb is a bit unusual… I first heard about the company one year ago, during a Consulting Companies Fair organized at SGH Warsaw School of Economics, but I wasn't looking for a job at that time so it didn't really draw much of my attention. 
This spring, during the next edition of the fair, in light of my prior professional experience and interest in the banking sector, I decided to take part in a workshop organized by zeb at its Warsaw office. My workshop team won the competition and after a week I received a call from zeb with an invitation to a recruitment process. Having had a great impression after a day spent at the zeb office, I decided to take a chance and try. After a very few days, I successfully passed the online recruitment process and soon became a business analyst in the Warsaw office.

Question 2 - What makes zeb special?
In my opinion, what distinguishes zeb from other consulting companies is the atmosphere and great autonomy that is given to its employees. Thanks to a small team in the Warsaw office and a flat organizational structure, you have the feeling that everyone is equal, regardless of whether they are at the beginning of their career like me or have years of experience. Also, what impresses me very much is the extraordinary knowledge of my colleagues and their understanding of the banking industry: every day I have the opportunity to learn from the best experts and get the latest insights.
Question 3 - What are your responsibilities at zeb?
From day one, I was staffed on an analytical project based on MS Access. It was a great opportunity to re-familiarize myself with the program and to dive deeper into it. At the same time, from the very beginning, I have had a lot of exposure to the client. Also, I am fully responsible for preparing the final report for the client using a dedicated program: Power BI. As I had no previous experience with the program, this required me to quickly learn how to create a complex report. I strongly appreciate the trust my manager placed in me by giving me such a task and independence. After some time, when I was already familiar with the program, I conducted an introductory training in Power BI for my colleagues. In the meantime, I also worked on a proposal and supported another project.
Question 4 - How did you experience your first weeks at zeb? What were your first impressions?
My first weeks at zeb were very unusual as I started working during the coronavirus period, so almost all activities were held online. On my first day, I visited the Warsaw office, met my "buddy" and received all the equipment. Later, I met my office colleagues during a virtual team meeting and now we are in touch online. I am highly satisfied with how the company has adapted to a new reality – I have a great impression of remote work at zeb as I have been learning a lot from the very beginning and creating bonds with colleagues and clients despite the unusual circumstances.