Reputation: zeb is no. 1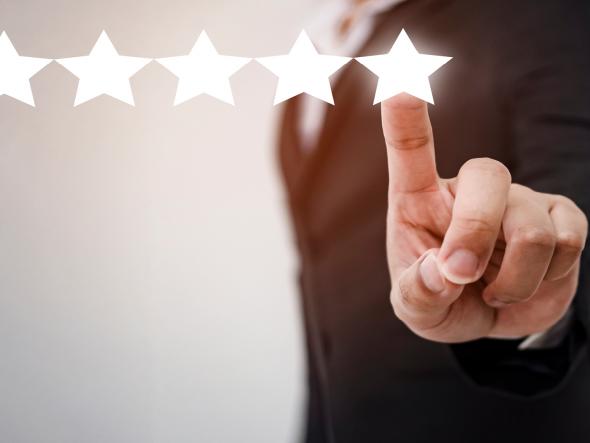 Distinction: best reputation of all consulting companies
The success of a management consultancy depends strongly on its perception among target groups and the general public. The effective combination of numerous factors such as management, range of services, credibility, competence and employee satisfaction and, last but not least, communication and marketing have an impact on its reputation.
We are therefore delighted with the result of a recent study (published in July 2020), which has named us  the management consultancy with the best reputation in Germany. 
The Institut für Management- und Wirtschaftsforschung (IMWF; Institute for Management and Economic Research) analyzed 16 million online texts from the 5,000 largest German companies for Focus Money and Deutschland Test. They took into account the tonality and reach of publications, opinions and interviews and used the individual assessments to calculate an overall score. 
zeb achieved the best possible score of 100 points in the ranking. The IMWF rated scores of 67 points and above as having the "highest reputation"—so our result of 100 clearly shows the strength of our reputation. 
"Such a  good reputation on a broad basis does not come about overnight. It is the result of strong identification, compelling consulting skills, consistent brand management and customer-oriented collaboration of all staff at zeb—and all this over the course of many years," says Christiane Diekmann, Head of Marketing and Communication at zeb. "We know that we as a team as part of the entire company—from our Partners and consultants to our internal departments—have to 'earn' our reputation among our target groups anew every day. We are therefore all the more delighted that we as a company and a brand stand out so positively."