New work concepts: pushed out of the comfort zone, but where to?
Sarah Schroeder, Senior Manager at zeb, has been supporting projects with a focus on organizational development and new work concepts for years.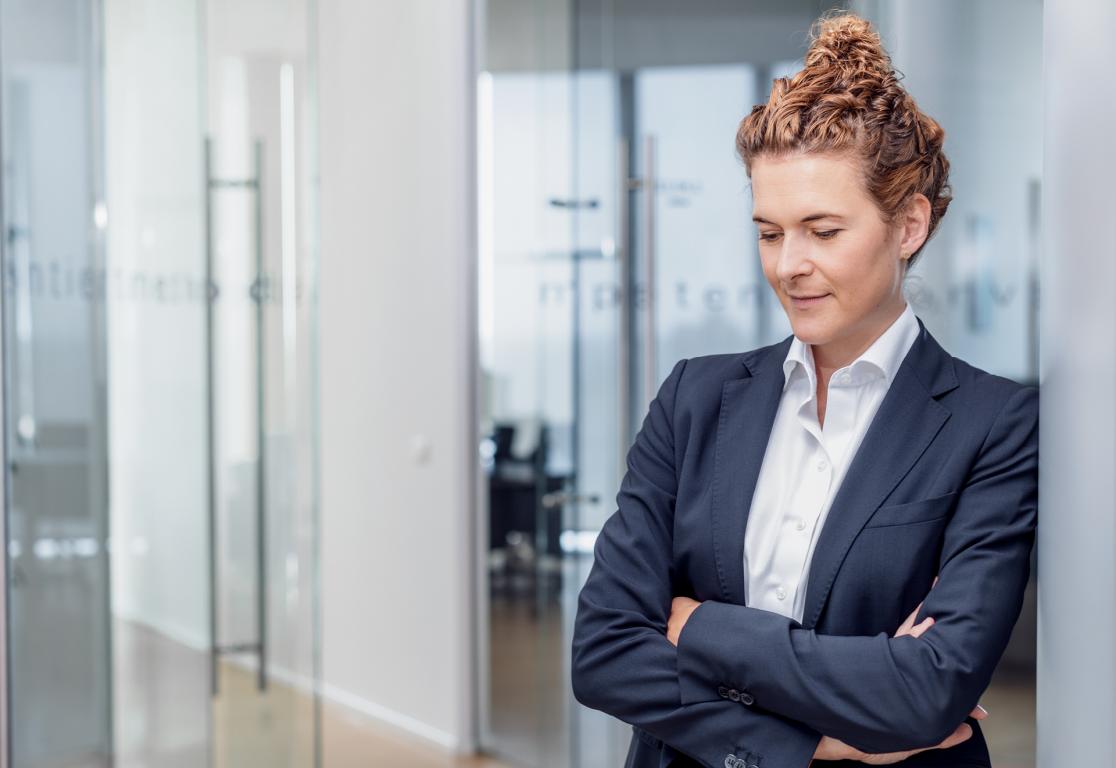 Although working from home has no longer been mandatory since July 2021, new work concepts are still an issue for companies and their employees.
The financial sector currently shows a mixed picture. International financial services providers like JPMorgan Chase and Goldman Sachs are pushing employees back into the office. At ING Deutschland, on the other hand, no one necessarily has to work in the office. And at Deutsche Bank and Unicredit, it currently comes down to models where between 40 and 60 percent of the time is spent in the office or at home. What interests are being pursued here and how? What do employers want, what do employees want?
 
Sarah Schroeder, Senior Manager at zeb, has been supporting projects with a focus on organizational development and new work concepts for years. "Everyone is working on this topic," she confirms, "but the emphasis is shifting." In a post-COVID working world, neither five days in the office nor five days at home will be the rule. Nevertheless, according to Sarah Schroeder, the topic should be addressed frankly: "Employers and employees sometimes have conflicting interests with regard to new work concepts. Employers want to increase efficiency, retain employees and save money. Employees have become accustomed to comfort and still want high levels of freedom." Schroeder predicts that tools and processes will now evolve accordingly. Efficiency, flexibility and productivity will become more transparent and traceable.
 
Remote work is not simply working at a distance
Working from home represents a much larger issue. "Remote work is not simply the same work at a distance," Schroeder says. You need to adapt processes if you really want to achieve efficiency. "A close look at current processes reveals: much of today's practices are merely a workaround solution; owing to insufficient alternatives and motivation to deal with the consequences of redesign." 
Successful leadership also needs tools apt for remote working instead of simply transferring face-to-face conversations to video calls. "Today's leadership tools do not adequately account for remote or hybrid leadership." 
The term "performance" also needs to be redefined. Sarah Schroeder has a practical example: with regard to work concepts created as a team effort, it was more evident in the office world who was involved, what conversations took place on site, and how a process is or was developed. "In many ways, remote work is no longer that transparent in terms of who was involved and to what extent. As a result, work performance must be assessed by new criteria."
 
New criteria for assessing performance
 
"When working remotely, the productivity of work is not that transparent anymore since my manager can barely see what has led me to the result." These unspecified and/or new requirements are already leading to changes: Schroeder is currently observing a growing discrepancy between high and low performers.
 
In her opinion, many employees and managers are still insufficiently prepared for this. Nor are the tools for assessment designed for remote work yet. This already starts with recording working hours, in particular regarding social activities within a team. "In the office, my colleague could offer me a cup of coffee. This doesn't work from home to give you a practical example," says Schroeder.  
 
A new mindset is needed
 
"The key element for new work concepts is the mindset," states the Senior Manager. The general idea is to design work processes, communication and cooperation independently of time and place. Goals have to be discussed more frankly: what output do employers actually require, what freedom is possible or desired in this respect. And employers must communicate more explicitly what form of communication and social behavior they want, what support from colleagues should look like. 
 
"Much already exists on an abstract level, but it needs to be addressed clearly now – and this includes the involvement of employees: what freedoms are important to me, what is annoying?" says Schroeder. "And if things are not communicated, there is no right to ask for them." However, she knows from her project experience how difficult this is in practice. "But there's no alternative to getting out of the comfort zone."
 
There is an understanding for change
 
Her experience – for example from a large project with Nürnberger Versicherung – is that employees generally embrace change. "After all, everyone sees that the working world is changing and needs to do so," describes Sarah Schroeder. Against this backdrop, workers' councils welcome these kinds of projects. "Frankly discussing objectives at an early project stage will lead to the best results." 
In Nuremberg, there were three specific objectives: increasing productivity, improving employee satisfaction and putting customers center stage. Quite a wide range. And then the question arose, what should the future of work at Nürnberger (Versicherung) look like? And where does the organization stand today? Afterwards, the key levers needed to be identified in order to make a start. "That's the recipe for success – figuring out where to start first to make visible progress," Schroeder sums up. 
 
The first step for many organizations is to change the work environment: overcoming fixed workstations and creating functional areas. In Schroeder's opinion, "employees – even young ones – don't want clean desks." It is true that there is a great need for a structured and reliable workplace. "At Nürnberger (Versicherung)," she points out, "a lot was achieved in a short time through an open process based on dialog." 
"New work concepts offer a lot of potential, but more is needed than just a greenfield approach," Schroeder sums up. "There are many levers, and getting the priorities right is important. There isn't today and there won't be in the future one perfect solution for every company; rather you will have the opportunity to help shape your own new working world."
Read more from Sarah Schroeder in the interview on the topic "Agile Project Management".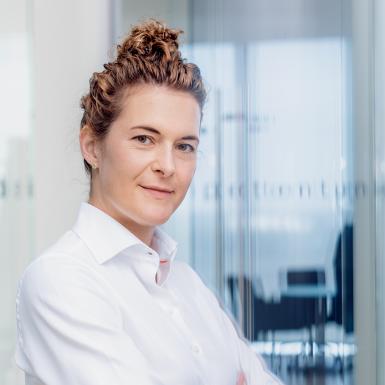 "We are at the beginning of a transformation of the working world due to COVID-19 – but we still lack a lot of tools and processes."