"It´s not a mistake to deviate from the plan."
Agile project management is a trending topic. But what does it signify for zeb? What methods are implemented? And for what companies and project settings is agile project management suitable?
Senior Manager Sarah Schroeder answers these kinds of questions every day – for banks, savings banks and insurance companies.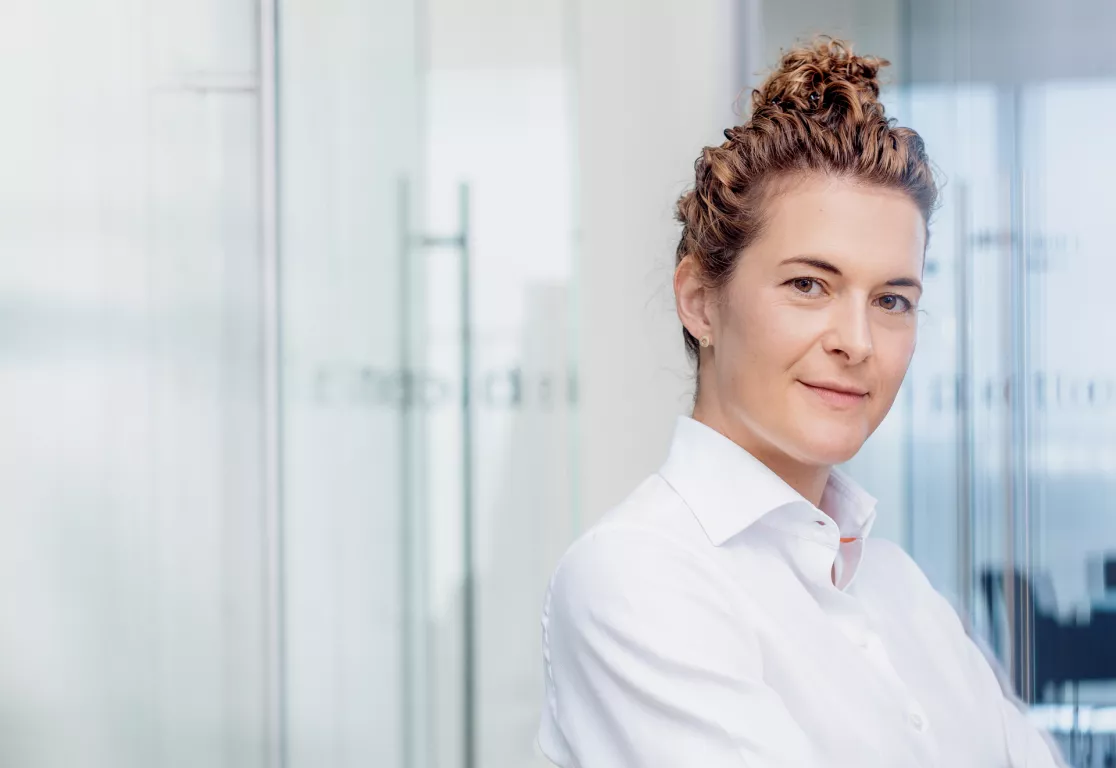 What other terms do you know that are as overused as "agility"?
Agile project management is anything but vague. It's actually very specific; sometimes even more than project managers would wish for. This becomes obvious when comparing both models: in traditional project management, you know the plan and the path. You work on milestones one after another and plan meetings often months in advance.
In agile project management, the approach is more dynamic. You know your goal, but it is articulated as a vision. Here is an example: the goal is to develop a new product for the target group of young customers. At the beginning, only a few milestones are defined. Often, there is no fixed end point and only an indicative budget. This creates the freedom to react flexibly to project and product developments.
Not every organization allows the necessary freedom to do this...
Indeed, in large organizations a project frequently involves a lot of red tape upfront. At the start of the project, information is required about the necessary resources, budget, period, milestones, etc. In order to take these organizational interests into account and at the same time leave room for agility, the approach is usually to go for a middle course. Nevertheless, it is important not to consider deviations from the path to be mistakes. If, for example, it turns out while developing a solution that the customers particularly appreciate a special feature that was not previously planned, then it should not be considered a mistake to deviate from the plan here. On the contrary; everything was done right.
If a customer requests an agile project, does zeb only offer one single method?
We don't have an off-the-shelf method, everything is customized. Because our customers and projects are too specific for a one-size-fits-all approach. However, we have established a toolkit. Certain tools provide reliability in a dynamic environment. 
What's in the toolkit?
We almost always work in sprints that last three to four weeks. During these sprints, we use elements that are familiar from Scrum: kickoffs, dailies, weeklies, reviews. We offer established and proven formats. Because not all kickoffs are the same, not all reviews are the same, and so on. We have successfully specialized in financial institutions. In addition, if required, we use various methods, such as "design thinking", create customer journeys and personae; in international projects as well. We also use Kanban techniques. Thanks to our industry knowledge, we know what fits best in each context: the method alone is not enough when cooperating with banks, insurance companies and the like.
How can budget planning still work with so much agility?
Last year, for example, we supported an agile multi-million project. Of course, the Excel list for that was as long as my arm. And we had to adjust it almost every day. Our customers therefore benefit from our experience in adjustable budget planning, but also let their employees participate in an active and agile manner. This always results in a great team performance. 
Do companies not have enough agility know-how by now to manage such processes without external support?
First of all, it's great that companies are acquiring expertise in agile project management. They should continue to do so. After all, we always wish our customers the greatest possible success in the market – and agility is not a simple trending topic. As an external consultant, I play a special role in the project. Participants are then more willing to try out and get involved in new things if an external person is present who can be consulted in cases of doubt. And it's easier for me as an external consultant to assess performance within the team more realistically. Overall, it's like this: when an external person is involved, agility can be created more quickly. After the fourth sprint, things usually run smoothly and we play a more passive role. 
What minimum conditions are required for an agile project to work at all?
There must be room for maneuver, i.e. the possibility that a team can act on its own responsibility. Let me give you a real-life example: the goal was to strengthen the loyalty of young customers. The product owner had a digital solution in mind, but he let the team find its own solution. It decided on an analogous solution. The product owner accepted this. Today, the solution is being used and already profitable. Agility is only achieved if everyone involved can participate step-by-step in changes. In other words: the individual elements for solving the problem are developed by the team and are not predetermined. 
Having so much freedom: is an agile project ever completed?
Here as well, the team has a say: what goals do they want to define? A specific revenue, a specific number of customers or just a conceptual design? Oftentimes, the team comes up with great ideas in the course of the first few days further motivating it as time goes on. Some projects should continue beyond the actually planned project completion. Unfortunately, too little focus is put on the targeted further development of solutions. The more room there is to find a solution, the more motivated the team is to go the extra mile. The big players on the market are showing the way – development never stops, applications are constantly being developed further. At high speed.
To what extent is agile project management limited, so that a traditional method would suit better?
As a general rule, the following applies: the more complex a topic is, the more suitable it is for agile project management. "Complex" refers to the scope of the possible room for maneuver, interfaces to the customer as well as dependencies. This also applies to solutions developed for internal customers, i.e. the employees. For example, new solutions in the field of HR and training, where there is still enormous potential. 
The approach may be limited when it comes to regulatory content or in case of system and process-related restrictions. Where there is little to no leeway, agile project management cannot unfold its potential.
Read more from Sarah Schroeder in the interview on the topic "New Work".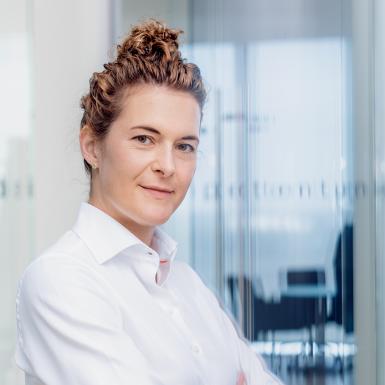 "In agile project management, the approach is more dynamic. There must be room for maneuver."