zeb.market.flash. Issue #41: Soaring interest rates in turbulent times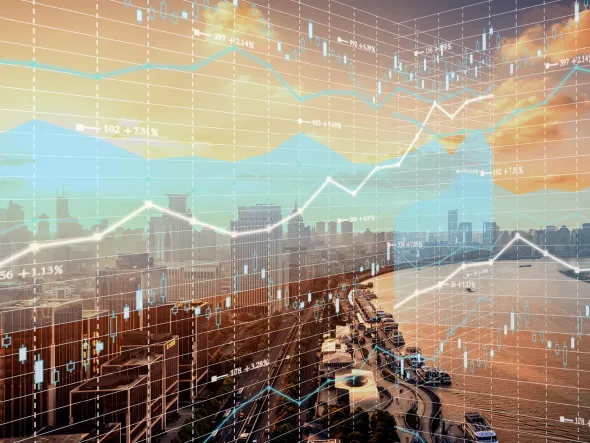 Our overview of current developments in the global banking market
Click here for the current issue with the following focus topic:
Issue 41 | Juli 29, 2022 | The era of zero interest rate levels seems to be over
The rapid and strong increases in market rates over the past months have put instantaneous pressure on capital markets, both equity and bond markets, and thus have led to painful losses in the portfolios of the investors, including banks.
Consequently, banks with a high share of proprietary investments will experience noticeable cuts in their valuation results for 2022.
Of course, with higher interest rates, banks will be able to earn more money again in the longer term. This effect will obviously be influenced by the structure of banks' balance sheets but also de-pends on the extent to which banks pass on higher rates to their customers.
On the one hand, customers are looking to reap higher yields from their deposits, and banks should be inclined to grant higher interests on deposits. This competition for deposits might lead to an erosion of the potential profits. 
You don't want to miss an issue and receive the zeb.market.flash by e-mail at the beginning of each quarter? Sign up here for our zeb.market.flash newsletter. 
Please feel free to contact us
Further readings
zeb is a thought leader in the financial services sector. Below you will find a selection of our current publications.