Take off to the cloud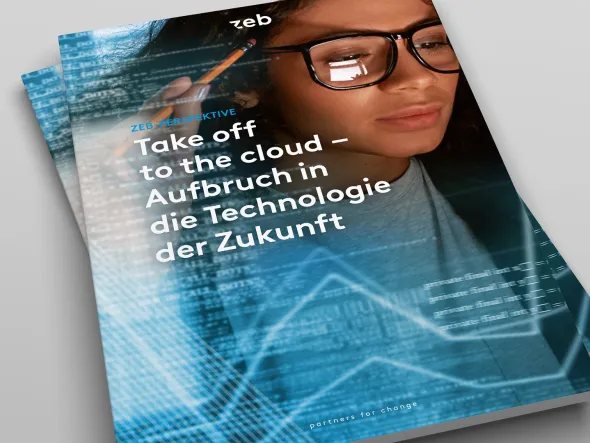 Heading for the technology of the future
The basic decision to use cloud computing is only the first step. The real challenges await in the development of a strategy, the operational implementation, and migration – what objectives do I wish to achieve, how can the cloud help, and how do I best redistribute tasks?
Following up the first cloud pilot projects with further individual projects is not enough. Nor is the migration of data centers and applications the underlying purpose of cloud transformation. Rather, it is the result of conscientious planning in which business requirements are identified and implemented. Here, all companies and IT organizations define different horizons, ranging from quick projects with immediate benefits to digital business models aimed at opening up new markets. Another important aspect is the decluttering of legacy IT systems to connect them with the cloud and make them future-proof.
In short, the path to "the cloud" is the consequence of strategic decisions about the future of a company's IT. You might say that cloud computing provides the material – now it's all about using it properly. 
Find more information in the second part of our series of publications on the cloud – out now! 
This publication is only available in German.
Order form
Thank you for your interest. Please fill out the form to receive a link to the complete document.
Further reading
zeb is a thought leader in the field of financial services. Please find a selection of our recent publications below.